"Did ye make some unholy bond with that goat?" – William


I've saved the best of the year's selection for last, I think.
The Witch, or to give it its proper title The VVitch because the letter "W" wasn't in common usage when the film is set, is a masterpiece on every level. I first saw it in Halloween night, in 2015. I'd bought it in to watch at the end of a double bill evening. We'd watch one older, vintage film and one of the latest releases and this was the new release of the week. I didn't know anything about it, but was both a little stunned and very surprised when I was watching it.
It's not quite the film debut of Anya Taylor-Joy, but it's the first time she received any screen credit. She has since gone on to films like Split (2006), The New Mutants (2020) the current Last Night in Soho (2021) and is contracted for the Mad Max prequel Furiosa in the near future. This is also the debut feature from director Robert Eggers, who had previously directed three short films and would go on to direct The Lighthouse (2019).
There are elements to The Witch that set it apart from any other film in terms of style and creative choices. First, all dialogue is delivered in the manner of speech that would have been in common use in the 1670's, and it's surprising how quickly you get used to hearing it. The first few lines might appear a little distractingly unwieldy and hard to follow, but the film is so immersive, we quickly go along with it. The second striking point is that no artificial light is used. Think about that for a second, no spotlights or arc lamps, just the available, natural light – and for the night interiors – candlelight. This gives an authentic look and feel that just adds to the audiences' immersion into the film.

It has been labelled as a horror film, and unquestionably it IS, but it's a horror film with a difference. It's unnerving, the music is earthy and somewhat discordant which adds to the unsettling atmosphere, expertly created by the director – but it's not an out and out gorefest. And it doesn't need to be. When I saw the movie for the first time, I described it as more of a tone poem to the month of October and now having watched it a second time, I stand by that notion.
In 1630s New England, a family is banished from a stockaded settlement of puritan pilgrims over an unspecified religious dispute. Leaving the "plantation" in their wagon, with the door shut firmly behind them with their meagre belongings, they head out for the wilderness.
They settle close to a forest, and close to a brook. There, they build a house and an outbuilding or two and start to farm, growing their own crops to eat and milking their goats. The patriarch is William (Ralph Ineson) – a devoutly religious man who sees sin just about everywhere. His wife is Katherine (Kate Dicky) whose condition deteriorates through the film. Eldest daughter Thomasin (Anya Taylor-Joy) son Caleb (Harvey Scrimshaw), young twins Mercy and Jonas and baby Samuel.
Life is hard out in the wilderness, but their resolute spirit is strong.
Until one day, Thomasin is playing a game with baby Samuel and he literally disappears. It's impossible that he disappears, but while playing a peeking game with him, he just vanishes when she covers her eyes for a couple of seconds. He's nowhere to be found, and Katherine is distraught, understandably at the loss of her child and begins to blame Thomasin for her negligence. Caleb fears that Samuel won't go to heaven, because he was unbaptised at the time of his death.
But we see what happened to the child – an (disturbingly) naked old crone has him, and uses his blood to make an ointment that she spreads on her body, and she levitates. Meanwhile, Katherine has noticed that her prized silver cup is missing and blames Thomasin for its disappearance – but William has earlier confided in Caleb that he has sold the cup in return for hunting supplies because their crops have failed.
The next day, Thomasin discovers that Caleb is sneaking out of the house to check on the traps, despite being forbidden to go in the woods where Samuel disappeared, their dog runs off, and Caleb gives chase and finds himself lost but outside a cottage, where he's seduced by a stunning young woman, who turns into the old crone. Meanwhile, Thomasin has been thrown off her horst and knocked unconscious before discovering the remains of the dog which appears to have been torn apart. Stumbling back towards the homestead, her father finds her.
Katherine is beside herself, blaming Thomasin for everything, and swaying William's opinion of his daughter. But things are getting worse. The twins have started acting strangely, conversing with and singing made-up songs about their billy goat, Black Phillip. Caleb is found, naked, scratched and delirious. Fevered, he coughs up a whole apple, save the one bite taken from it. The twins who have accused Thomasin of witchcraft and consorting with the devil fail to complete their prayers on Caleb's deathbed, they speak in tongues before convulsing and passing out as their brother dies.
Protesting her innocence, Thomasin is threatened by her father who warns her he'll take her back to the plantation where she'll be tried as a witch. Her pointing out his sins and the fact that the twins are lying and are acting as though possessed. William in a righteous fury locks all the surviving kids in an outbuilding overnight – with the goats. Although all of them deny to each other that any of them are witches…there's a noise coming from a dark corner – and the old crone is in there with them. Still (disturbingly) naked – and milking a goat, except all that's coming out is blood. While in the house, Katherine has visions of Caleb, alive, handing her Samuel who needs feeding. But in reality, there's a crow pecking at her breast instead of her baby.

The following morning, William sees the outbuilding door destroyed, the goats eviscerated, the twins missing and Thomasin with blood on her hands. He's attacked by Black Phillip who gores him with his horns and he dies under a pile of logs which collapse on him. This is the last straw for Katherine, who attacks her daughter. Thomasin has to defend herself, killing her mother with a trowel in the process.

Can it get any worse? We've been all through the family – each of them has been touched by a supernatural force in one way or another. Who IS the evil one?
Turns out, Black Phillip is the Devil himself in disguise and invites Thomasin, who's been innocent up to this point to sign over her soul before wandering naked into the woods and joining the coven.
The final horror is so subtle it took a while to sink in. I was wondering what happened to the twins. But later realised that we see Thomasin levitating along with the rest of the coven. The implication being that as baby Samuel was used for a levitation ointment for one crone, the older and larger twins probably met the same fate and there was enough ointment for all of them.
Eerie, effective, understated, at times claustrophobic, immersive, engaging and stylish – this is surely the best film about witches and witchcraft since the legendary silent film Haxan: Witchcraft Through the Ages (1922), which I covered a few years ago.
And that's a wrap for Shocktober 2021, all 13 Screams of Halloween have been duly delivered, and I thank all of you who've followed along from the bottom of my black, fetid heart and hopefully you've enjoyed the coverage.
Next year, Shocktober will be here...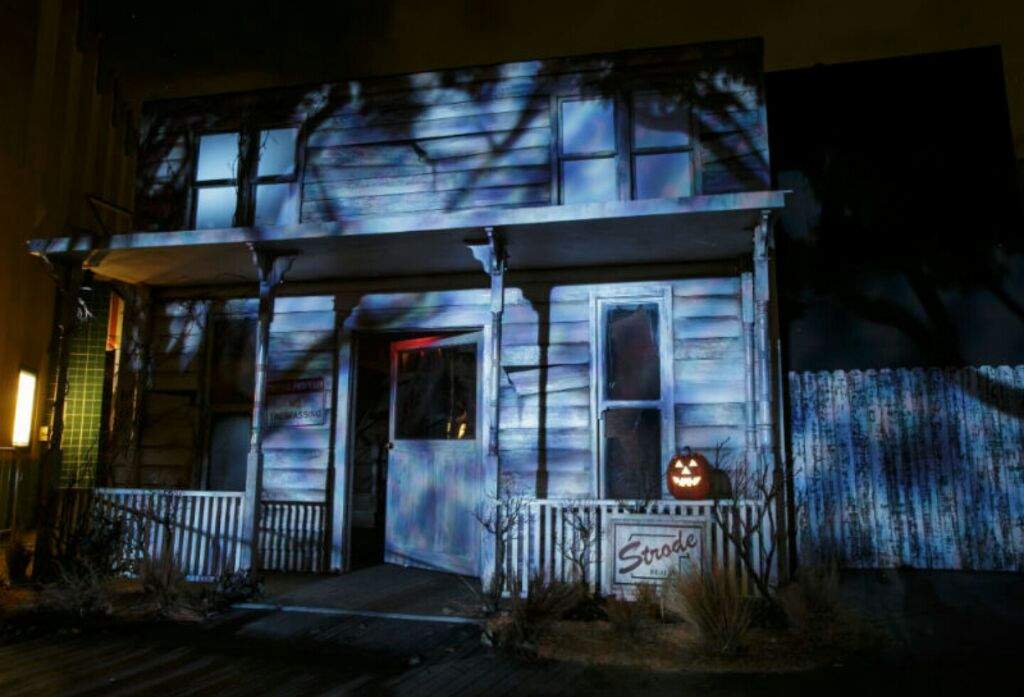 Happy Halloween, everybody!


Copyright © 2010 - 2021 Robin Pierce. All Rights reserved.