"Peter, you're struggling to have everything you want while the world tries to make you choose." – The Green Goblin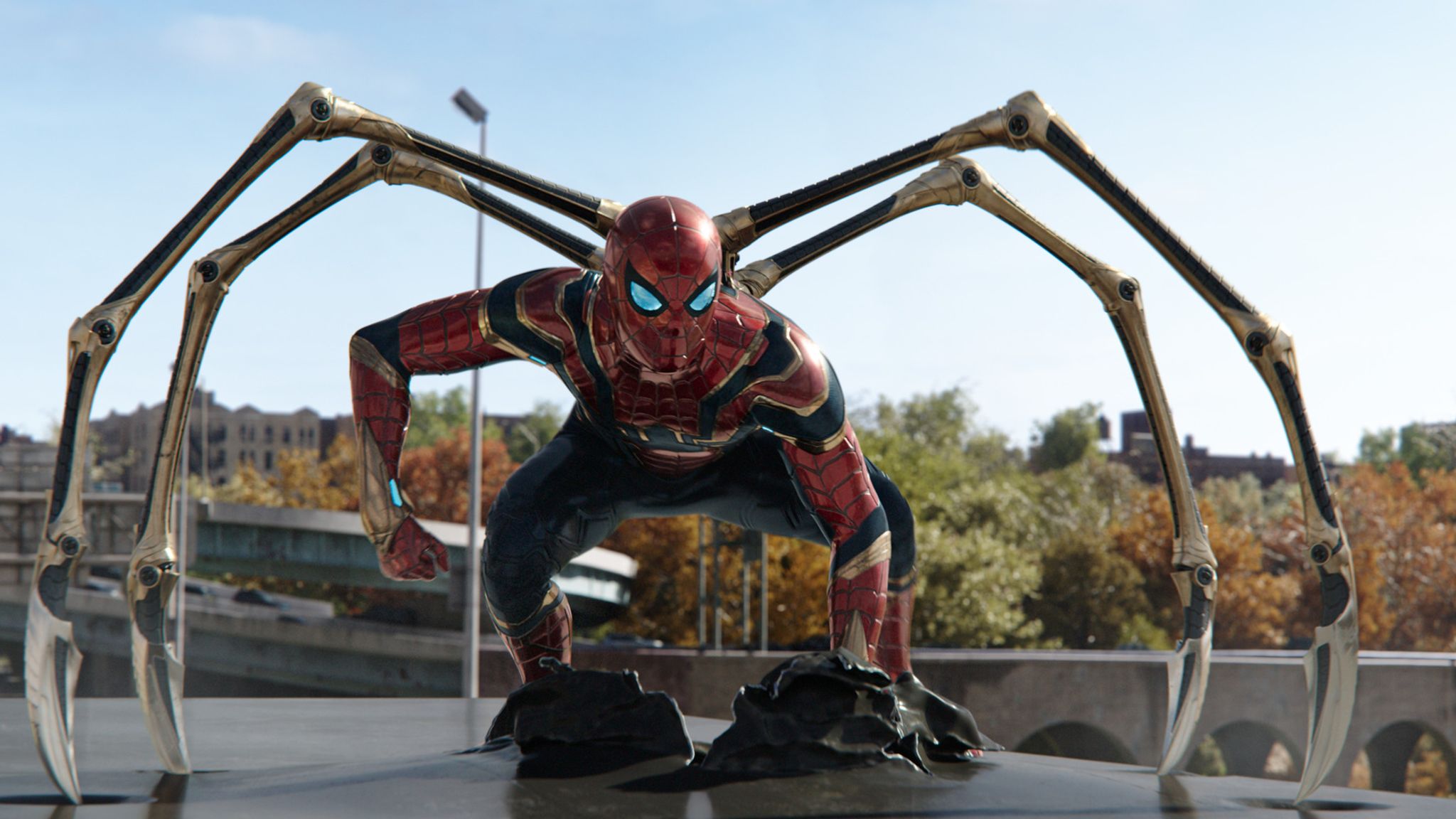 Ultimately, it wasn't the very long-awaited Craig's last stand as Bond that brought audiences back to cinemas in their masses, nor was it the trend for musicals. It was your friendly neighbourhood Spider-Man. What I saw on opening night of Spider-Man: No Way Home at the multiplex last night was something I haven't seen since the heady days of the release of Star Wars Ep III, Revenge of the Sith, where there were queues through the foyer, out the door and into the car park. It has been years since I saw opening day crowds like that. The screening I attended was packed, and it brought home the true sense of the shared experience of the cinema. Everybody gasped, laughed and cheered in unison. There were crowds for Bond – but this was on a whole new level. This was the 24th screening I've attended since cinemas re-opened on May 19th, having been closed since Oct 8th last year and I had begun to accept that I'd never see crowds like a Star Wars opening day again, no thanks to the pandemic. But here we are, and I couldn't be happier.
As Spider-Man: Far from Home drew to a close in the pre-pandemic world, Marvel Studios left us with a sting that was nothing short of stunning. Peter Parker's identity as Spider-Man exposed to the world by news magnate J. Jonah Jameson (J.K.Simmons). No Way Home takes place immediately after.
Parker (Tom Holland) finds his life changed instantly (and this is just the beginning of the changes he'll endure) as both he, his friends M.J. (Zendaya) and Ned (Jacob Batalon) are now under the microscope and, by the press and even arrested and interrogated, along with Aunt May (Marisa Tomei) and Happy (Jon Favreau). Their futures are suddenly made bleak by the controversy they're embroiled in, which causes Parker to seek the aid of another Marvel movie stalwart, Doctor Strange (Benedict Cumberbatch) who helps them by conjuring a spell that makes everybody forget Parker's dual identity.
But Parker wants his immediate close circle to remember, otherwise, he'd lose his romance with M.J. It's when he starts tampering with the parameters of the spell that everything truly goes sideways. The spell has unexpected consequences, the multiverse has opened and has allowed some people to come from their realities to this one.
So – multiverse? The multiverse is really an ingenious conceit. It's the comic book way of having various characters from various timelines co-exist. I believe it was first introduced in the sixties, by DC Comics, when the then-current Flash met the wartime Flash. The wartime Flash was from another reality. Movie-wise it means that characters like Norman Osborn (Willem Dafoe) and Dr Octopus (Alfred Molina) from previous Spider-Man movies before Tom Holland became Spider-Man can pop up here. But THIS Spider-Man has never heard of them because they're not from this reality.
So, the hapless Parker/Spider-Man from the Marvel Movie Universe has to contend with villains who faced Tobey McGuire in Sam Raimi's Spider-Man trilogy and Andrew Garfield in the later Amazing Spider-Man films are out, gunning for the web spinner, but they're all aiming for the wrong guy. And that's basically the oversimplified bare bones of the story. (And nothing you won't have seen from the trailer)
Even that simple synopsis gives a wide range for this movie to explore and I felt my expectations were getting absurdly high. So, to prepare, I set about watching all the previous Spider-Man films before I saw this one. (That move had worked out extremely well for me before, in preparing for No Time to Die and reminding myself what had gone on before in Daniel Craig's Bond run.) I enjoyed all of them, but felt there were issues that I'd been complaining about for years, that were unresolved.
For example, I never really liked the Green Goblin suit – it was too much like a Power Ranger villain than the classic Spider-Man foe. He had no purple on the green suit – which is resolved here with the addition of a simple purple hoodie. At the end of The Amazing Spider-Man 2, it was broadly hinted that there would be a run-in with The Sinister Six, which never happened because we never got a third film. (The Sinister Six might well be my favourite Spider-Man story ever. Six of his enemies team up and take their individual turns to beat him, each one leaving him weaker than the last – while Parker's spider powers have mysteriously vanished) Here we get Dr Octopus, Sandman, Electro, Lizard and Green Goblin teaming up. It's the closest we'll probably get.
On the Marvel scale, I'd put this right up at the top. It's alongside Avengers: The Infinity War, and it's possible that on another viewing it'll even surpass that. It does the impossible, not only serving as a concluding chapter in the current trilogy of Spider-Man films, but it's a satisfying epilogue to the previous two series as well.
It occurs to me that with the concept of the multiverse now in use – even my biggest Marvel frustration of all, the X-Men films, now make sense. I wrote an article for Starburst magazine trying to make sense of the warped X-Men film timeline, distorted by the original trilogy, the First Class films, the Wolverine series, two versions of the Dark Phoenix story… they were ALL alternate realities in the multiverse. (No, the X-Men don't appear in this Spider-Man movie, I was just making a point)

This film will be an enduring classic of the superhero genre, as much as Infinity War is. It has everything. I guarantee you will laugh; you will gasp, you'll feel the elation of triumph and you'll tase the bitter dregs of defeat and loss. Despite Marvel's attempts to keep the interest going with this year's releases; Black Widow (which would've worked better had it been released before Infinity War) Shang-Chi (which was really, REALLY good) and the Eternals (which needed something extra) THIS is what audience have clearly been waiting for. The return of the really heavy hitters. It also shows the nostalgia appeal of having super-villains we've seen years ago, return for vengeance – played by the same actors. In thinking about the movies as a whole, and having re-watched Spider-Man 2 recently, I'm convinced that Alfred Molina's Otto Octavious is the single greatest, most eerily comic-book identical looking villain we've seen on screen. Yes, even above Josh Brolin's Thanos who had several terrabytes of CGI layered on him to achieve his "look".
Superhero films aren't known for their message, other than basically, evil will be vanquished – but this one explores exactly what it is to be a superhero. The sacrifices to be made unselfishly. And I think that's a noble sentiment that bears repeating especially during the current turbulence we're going through. But that's one of the things that has always drawn me to Spider-Man and why he has always been my favourite Marvel character.
The film opens up intriguing possibilities for the Marvel audiences, as the two stings (yes – mark that down, TWO) show us another character affected by the spell who'll no doubt have an effect on the Marvel universe very soon. The second sting whets our appetite for the next Marvel movie due in Spring 2022 – Doctor Strange and the Multiverse of Madness.
After a faltering start, hampered by a world-wide pandemic, the Marvel Movie Universe is back with a surge, and I'm glad the audience is there to support them. Miss this film, and you've missed the biggest cinematic event since Star Wars Ep IX: The Rise of Skywalker.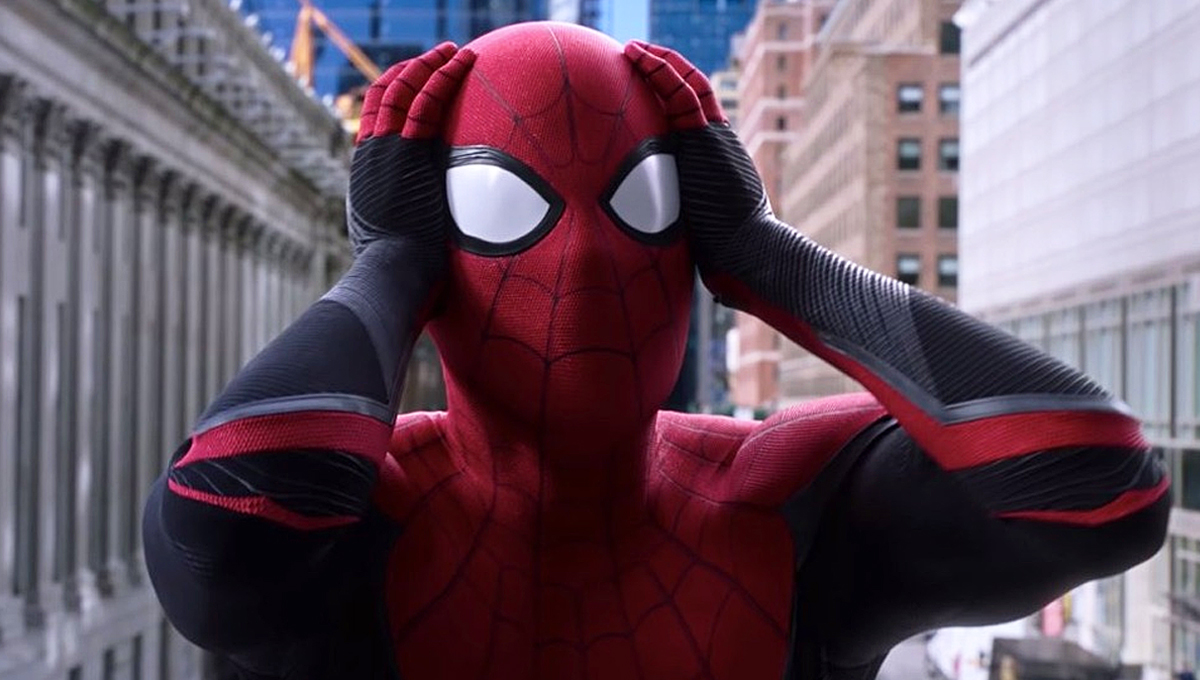 Rob Rating 10/10




Copyright © 2010 - 2021 Robin Pierce. All Rights reserved.