"Twenty years in Gotham. How many good guys are left? How many stayed that way?" - Bruce Wayne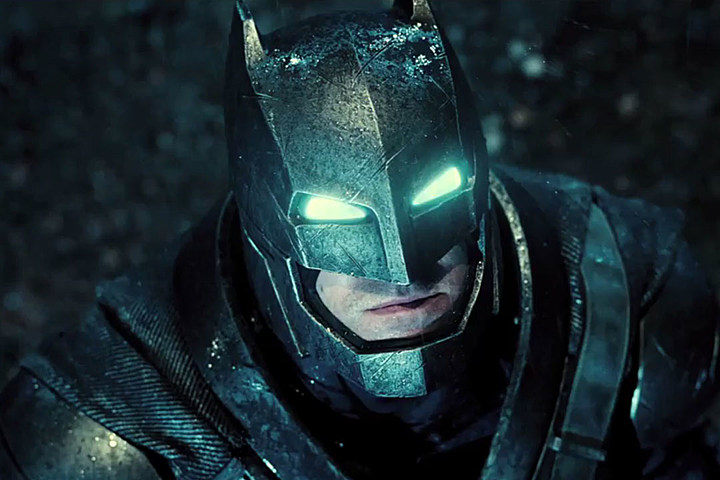 I might as well come clean to anybody who's never met me. I am an unapologetic and unadulterated fan of Batman.
Batman has been my hero for an incredible fifty years, this year. Ever since an unwitting and unsuspecting mother bought her six year old son a pack of trading cards with some absolutely unchewable bubble gum that was like a slim slab of pink plutonium with a half life all its own back in 1966. She lit the blue touch paper. My six year old imagination was fired right there and then. I discovered that this guy had an upcoming film, a TV series….and there were comic books. Robin Pierce, meet the Silver Age of DC comics. Silver Age of DC Comics, meet Robin Pierce. Bank account – remain empty forever. And so it went.
Batman was there before Superman, Marvel Comics, Star Trek, monster movies, spy movies and Star Wars…… Basically, the caped crusader precedes just about everything. King Kong started my lifelong fascination with films, effects and movie history, certainly. But Batman was my first real mania and has remained so for a half century.
I haven't always been happy with his screen incarnations, it's true.
I loved the Adam West series, but in my teens, succumbed to dismissing it before rediscovering the series later on and seeing it as it was. An amazingly clever piece of work that had hit me dead centre as the best adventure series EVER as a kid, and as an intensely funny and surreal comedy as an adult.
Back in 1989, I was smitten with the Tim Burton film, and regarded Michael Keaton as the definitive Dark Knight. Val Kilmer was burdened by being too fresh faced was hampered by a silly set design, though the original script could have been amazing if it had been filmed as written. (I can only imagine the original script performed by Keaton, directed by Burton.)
The less said about Batman and Robin, the better. George Clooney could and should have been great in the role, but it seemed that everything wrong with the previous film was expanded and enlarged in Batman and Robin. More neon, more juvenile stupidity, more pantomime from the villains.
Christopher Nolan's trilogy is excellent, but a little over the top with the constant grimness. And Bale's hoarse "Batman voice" makes me clear my throat every time I watch the movies.
So my definitive Batman? Actually it's Batman: The Animated Series, which ran into Batman Beyond, and later Justice League in the DC animated universe.
Right, so we're up to speed on the past.
What better way to celebrate half a century of being a Batman fan that with an all new incarnation of Batman on the big screen, involved in a super all-out brawl with the Last Son of Krypton?
Let's backtrack again just a little bit.
If you check out my Man of Steel review, you'll see that I really didn't like that film when I first saw it. But, then again, most people didn't like it. However, having rewatched it on DVD and again on BluRay, Man of Steel has definitely grown on me and all my reservations have faded away into insignificance.
But back then – hell, I didn't see how or why anybody could make a sequel to THAT!
Basically, long story short – there was way too much destruction, and I thought that Superman's killing of Zod was out of character. And again, the wholesale destruction of a whole city and the sheer number of innocents who would've died was something that resonated as being against everything that the Superman we've grown up with stood for.
It seemed that the Marvel/DC movie race really was over before it even began.
Then, a miracle happened and it was announced that Batman would appear in Man of Steel 2.
It seemed that the Dark Knight was being used as damage limitation. Especially when the news broke that characters like Wonder Woman and Aquaman were also being introduced. The big question arising was damage limitation, or carefully laid plan?
Having now seen the film, I have to say that it HAS to be a carefully laid plan.
I also have to say that Ben Affleck is certainly the definitive on live action Batman for me. And this is close to a fortnight after seeing the film, so no knee jerk reaction. Though, to be honest, I've been fully supportive of that casting decision ever since the news broke. I'm one of those few people who actually liked Daredevil. (I saw in that film, EVERYTHING that I expected to see in a Daredevil movie. But the director's cut plays far better.)
Henry Cavill won me over to accepting him as Superman this time around. I felt he was a bit wooden on his first outing, but again, I've since re-evaluated. His performance here is more nuanced, with a little humour here and there – as if Cavill is loosening up and getting more comfortable in the role.
So, on to the plot – again, a complete win.
The first part is a revisit to the events of Man of Steel. BUT – as seen from the ground. By a mortal, helping the frightened, the wounded and the orphaned. And as he sees more and more of the destruction, the carnage, the wrecked lives – all caused by the battling Kryptonians, Bruce Wayne gets angrier and angrier.
He believes that even if there's one percent chance that someone as powerful as Superman can turn evil, then he must be taken out.
Of course, it doesn't help that Lex Luthor is manipulating a plan to discredit the Man of Steel, which leads to the non spoilery because it's in the title battle between the heroes. Each believing the other to be in the wrong.
The beauty of the film is that we don't have to sit through another drawn out retelling of the origin of Batman. It's elegantly told over the titles. But mostly, it's the fact that Batman has been operating for over 20 years. He's an urban legend. He operates in darkness, burning his symbol into the criminals he catches, effectively branding them, which is an odd echo of the first ever Batman movie serial from the 1940s, where he stamps his catches on the face with his symbol.
He has an amazing base in the Batcave, with an array of weaponry and Jeremy Irons plays a sardonically sarcastic Alfred to perfection. There's a backstory involving Robin – we see his uniform on display with "Ha ha, Batman – the joke's on you" painted on it that I hope will be explored soon and Wayne Manor has been destroyed somehow, before the events of this film.
A rich array of storylines for the future, it's hoped. That AND a certain flash forward of a certain Scarlet Speedster in a dream.
I loved the evocation of the final battle between the two in the stunning "The Dark Knight Returns" graphic novel as the centrepiece – and the fact that unlike a cop-out, there actually IS a winner.
The fact that there is a SECOND major DC Comics story arc that comes into play was a huge surprise for me, as I had kept away from all reviews before attending a screening.
The fact that I've been reading DC Comics for fifty years and never realised that Clark Kent and Bruce Wayne's mothers were both called Martha until it became important here was pretty stunning.
Gal Gadot was, to me, a weak link in the casting. I had previously seen her as a stick-thin supermodel type in the Fast & Furious films. She looked too frail to be an Amazonian warrior princess. But she has bulked up in muscle and really looks the part. Her involvement in the film is pretty much a really pleasant surprise. She has a backstory that will be explained in a movie to be released next year. And I'll be there to see that as soon as I can grab a ticket for a screening.
With a cameo from Jason Momoa as Aquaman, a surprising ending, and the Suicide Squad film due later in the year, it's clear that DC are bringing out all the big guns in their build up to the Justice League film that's one of my most anticipated movies EVER!
Ignore the critics, this film is a fan pleasing mother lode of goodness.
The bar has been set high. Marvel, the ball's in your court with Captain America: Civil War.


Copyright © 2010 - 2016 Robin Pierce. All Rights reserved.