"Those who are the strongest protect those who aren't": Charles Xavier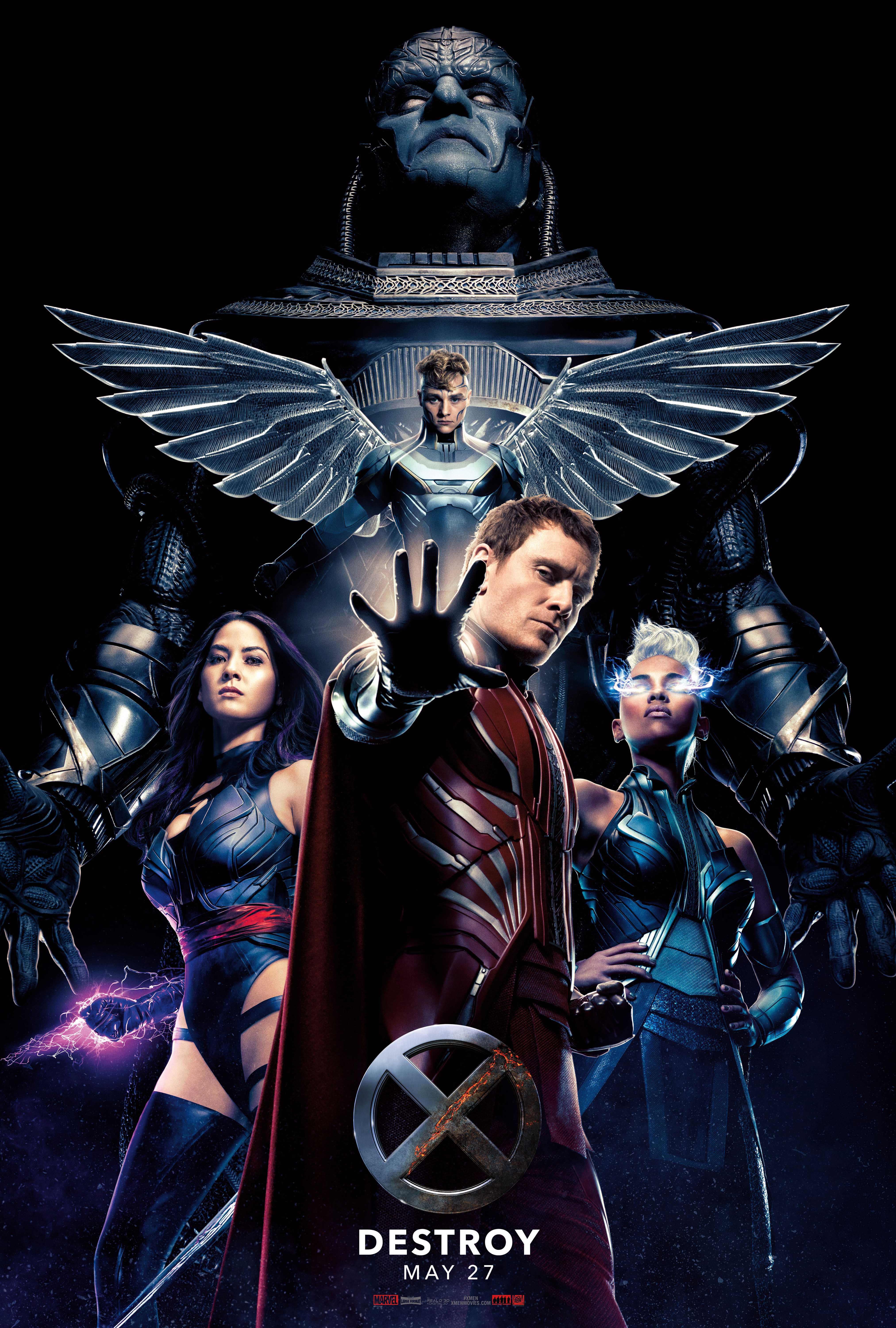 I've always loved the concept of the X-Men. They're the ultimate bunch of misfit outsiders – and who doesn't identify with that from time to time? We're all misfits in one way or another – though rather than use the term "misfit" I would prefer "unique".
The films have been, over the space (incredibly) of 16 years, mainly satisfying. I've never walked away from an X-Men film feeling disappointed, or that I've wasted my time – but recently, I discovered a major flaw in the series that kept nagging at me as a deep suspicion.
As part of the Starburst magazine coverage of X-Men: Apocalypse, I suggested a look back at all the previous movies to see if I could pinpoint some kind of continuity arc that I had previously missed. (What gave rise to this approach was my viewing of the Fast & Furious films about a year or so ago, where I noticed how cleverly the timeline between them was handled and how cohesively that series fits together – something I wasn't aware of while watching them spaced a couple of years apart in the cinema, but is very obvious if you watch one per week.)
Unfortunately, my grand experiment with the X-Men gave me the complete opposite result.
I had assumed that The X-Men in the first three movies bore no relation to the junior X-Men in First Class, which I assumed was a reboot of sorts - but had trouble figuring out how the one thread that was a constant through both series (Hugh Jackman's Logan/Wolverine) fit in everywhere. I guessed that Days of Future Passed somehow made sense of everything and levelled everything out.
Boy, I sure got THAT one wrong!
I ended up writing an article that I could only title Daze of Future, Past & Present.
The timeline in this series is rewritten in just about every film after the third (The Last Stand). The Wolverine movies bear little relationship to the main movies and the First Class movies rewrite what was already established in the originals while maintaining a façade of all being part of the same saga.
Case in point, in the original trilogy, Cyclops is a member of the X-Men until his demise in The Last Stand. As a child, he is rescued from a research facility in the first Wolverine film, yet the X-Men makes it clear they're meeting for the first time. But in Apocalypse, Cyclops AGAIN meets Wolverine for the first time.
I'm going to leave this particular gripe here, my article was published in Starburst 424, and is available as a back issue on their website if you'd like to check it out.
Okay – so we're back with the First Class version of X-Men with James Macavoy as Professor Xavier. So, it's Junior X-Men, in essence. Scott Summers (Cyclops) has joined the ranks, as has Jean Grey. Now there's a problem. Jean Grey has been established as a telepath whose power may rival or even surpass that of Xavier himself. Sophie Turner, who takes the role in this outing is way, waaaay too tepid in the role. I've seen her on Game of Thrones and I've always found her to be insipid, but thought that was just the way her character was meant to be played. Nah, she has all the personality of a mushroom as Jean Grey. No way will I ever believe that she could ever end up being Dark Phoenix. (Pfft – I can't even believe she'd grow up to be Famke Janssen.)
However, making up for Miss Turner's drippy Jean Grey is Evan Peters' triumphant return as Quicksilver.
Again, of course it's a different take on the character we in Avengers: Age of Ultron and so on and so forth – but to be honest, I find Even Peters' portrayal far better than the one we saw from Aaron Taylor- Johnson Ultron. The other standout performance in these films is Michael Fassbender, who in my eyes is a far better Magneto than Ian Mckellen. (There. I've said it. Let the hate mail commence.) But then again, that makes up for Jennifer Laurence's Mytique – not a patch on Rebecca Stamos.
Okay, so on to the film. Timeline bitching and a couple of performances apart, it's actually not a bad film. It doesn't have the intensity of Days of Future Past, nor the freshness of X-Men or First Class, but if you can accept the film as a standalone, and dismiss that continuity has been thrown out of the window, it's an entertaining couple of hours.
Plotwise, it's standard superhero fare. An ancient menace, Apocalypse - the first ever mutant, an immortal revered as a god has resurfaced and the X-Men have to face a battle against the odds, young and ill prepared as they are. Especially when they also have to contend with Magneto and his Brotherhood of Evil Mutants who have joined forces with Apocalypse. (Despite Magneto's first line when he sees the first mutant being a bewildered "Who the fuck are you?")
The undisputed high point has a return to Lake Alkali (well, not for all of them, though that's overlooked) where they meet a feral and savage pre Wolverine Weapon X, who helps them out in a brief sequence. Weapon X as he is codenamed, has just had the adamantium coating applied to his entire skeleton
Having released him from his containment, Weapon X uses his retractable claws to stunningly gory effect before heading out to freedom. (Or before he bumps into the X-Men again in one or other of the films set after this one, who knows?)
Two casualties are suffered – Professor X's hair, and Cerebro. We know the Professor stayed bald, but Cerebro is pretty much a staple of all the films, especially the ones set after this one. And here I go AGAIN about the damn timelines…….
Copyright © 2010 - 2016 Robin Pierce. All Rights reserved.